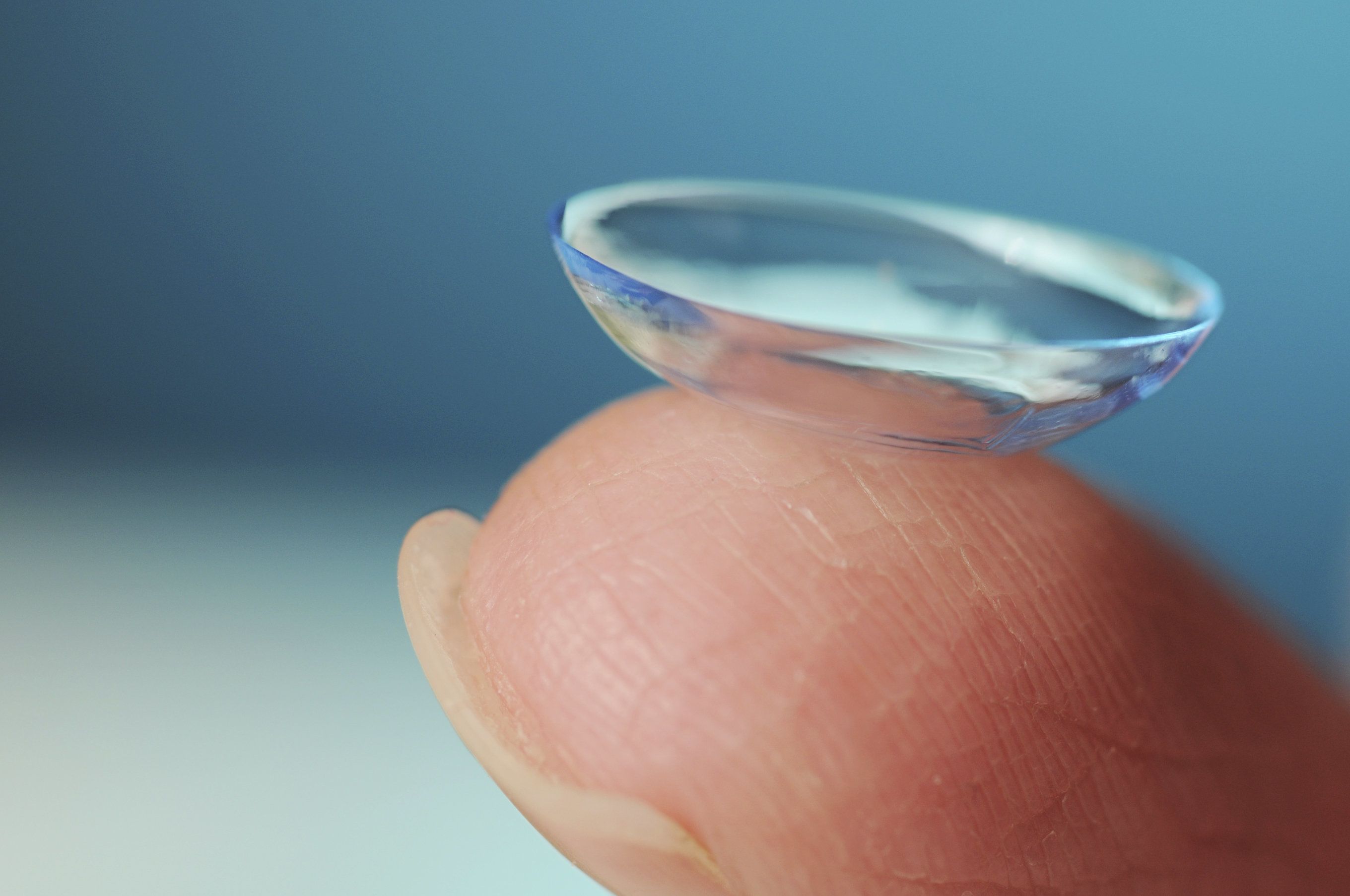 Contact lenses can correct a number of vision problems, including nearsightedness, farsightedness, and astigmatism. Many patients who require prescription lenses prefer contacts because they are discreet, they move with the eye, and they allow a natural field of vision.
Contact lenses offer a number of benefits, but they do have the potential to cause infection, eye irritation, or other complications if they are not cared for properly. The doctors at Primary Eye Care Associates discuss proper contact lens care with our Chicago, IL patients so that they can enjoy their contact lenses while protecting their eyes from potential issues.
Contact Lens Wear
There are various types of contact lenses, including daily disposable, two-week disposable, and monthly disposable. Our doctors will provide specific instructions regarding contact lens wear based on which type of lenses are purchased.
However, no matter what type of lens a patient has, contacts should always be removed at the end of the day. Contact lens patients should never wear their lenses while they sleep.
Contact lenses should also be removed before showering, swimming, going in a hot tub, or any other activity that has the potential to get water in the eyes.
Cleaning Contact Lenses
To avoid contact with contaminants or allergens, contact lenses need to be disinfected every time they are removed. Our doctors can recommend an appropriate cleaning solution for each patient's specific contact lenses.
Using contact lens solution, patients should practice this cleansing routine:
Wash hands with soap and water, and dry with a clean, lint-free towel before handling contact lenses
Rub the contact lenses with clean fingers and then rinse with the cleaning solution (never use saliva, tap water, or lubricating eye drops to rinse contact lenses)
Soak contact lenses in the cleaning solution (always use fresh solution)
After contact lenses have been disinfected, wash and dry the hands again before handling the contacts to put them back in the eyes
Rinse the empty contact lens case with sterile contact lens solution and leave open to air dry
If contact lenses sit in the contact lens case for an extended period of time (beyond what is recommended), they should be disinfected with new cleansing solution before they are worn. This further protects the eyes from potential infection.
When to Replace Contact Lenses
Contact lenses should be replaced as recommended by the doctor and contact lens manufacturer. For example, daily disposable lenses should be replaced each day, biweekly contact lenses should be replaced every two weeks, and so forth.
If contact lenses become warped, worn down, or torn, they will need to be replaced prior to this. Old, worn, or damaged contact lenses can scratch the eye, so it is important that patients replace lenses as needed.
Contact lenses should also be replaced if the patient has experienced any type of infection, to avoid reinfection.
Contact Us
If you have questions about contact lens care, the experienced team of eye doctors at Primary Eye Care Associates would be happy to help. Contact us at your earliest convenience to learn more about how to properly care for your contact lenses and protect the health of your eyes. You can reach our practice by calling (773) 735-6090.
Related to This