Strabismus Correction: Treatment for a Crossed Eye in Children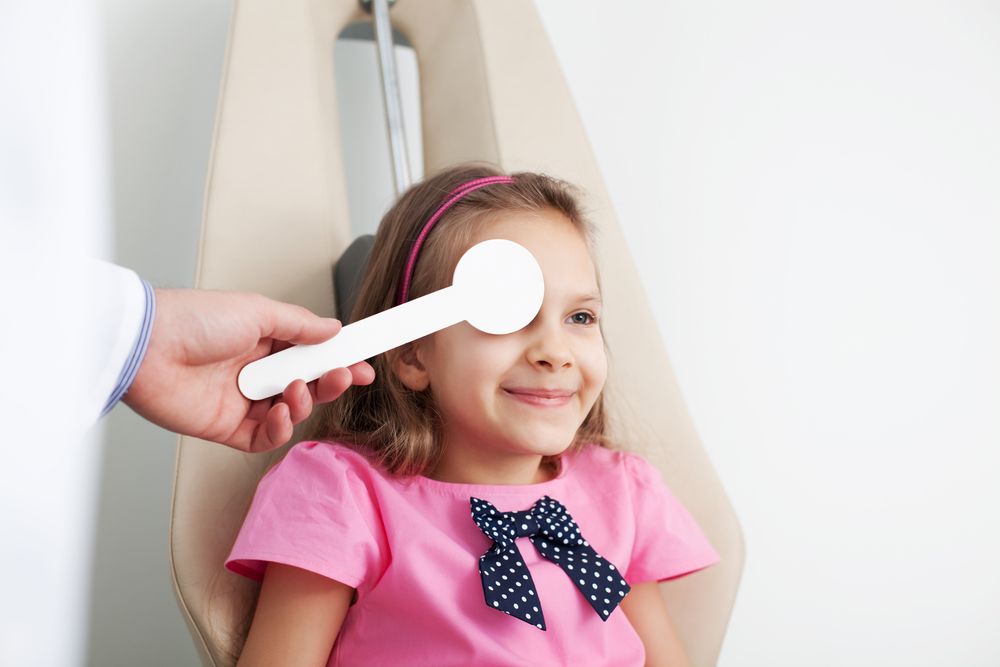 Healthy vision in children contributes to good cognitive and social development. When a child presents signs of a crossed eye (referred to as strabismus), Dr. Steven Chander can provide early treatment at our Chicago, IL practice to prevent long-term vision issues. In many cases, eyeglasses or vision therapy can bring the eyes into proper alignment.
Here, you can learn more about treatment for a crossed eye in children, and discover why Primary Eye Care Associates can help your child have healthy, clear vision for life.
Understanding Strabismus
Did you know that about five percent of children have some degree of strabismus? The American Optometric Association and American Ophthalmological Association recommends that children receive an eye examination before the age of one.
If noticeable eye differences are occurring (such as extreme or frequent eye turning in one eye), an eye exam should be conducted earlier. Children must be treated as soon as possible when a crossed eye is detected to improve the chances of restoring normal vision capabilities.
It is important to know that a child will not "grow out" of a crossed eye. Treatment is needed to correct the issue.
What Are the Signs of Strabismus?
Strabismus refers to any misalignment of the eyes:
The eyes do not look in the same direction at once
One or both eyes can turn out, up, or down involuntarily
The child may visibly squint or have difficulties focusing on objects at times
If old enough, the child might complain about double vision
The symptoms of strabismus can be constant or intermittent.
Most often, parents, physicians, or family members notice the signs of a crossed eye before the child is old enough to communicate that he or she is experiencing vision changes or difficulties seeing.
How Is Strabismus Treated?
Strabismus is best treated as early as possible because vision plays such an important role in cognitive development. Dr. Chander's treatment approach for a crossed eye considers the child's vision abilities, the age of the child, and the degree of severity of the crossed eye.
Treatment methods may include:
Custom eyeglasses: Sometimes eyeglasses are all that is needed to correct a crossed eye. Regular exams can help determine progress and whether additional treatment steps are needed.
Eye patches: Another treatment method includes having the child wear an eye patch intermittently to strengthen an eye that may be under-developed.
Prescription eye drops: Certain eye drops can blur vision temporarily and give a similar effect as an eye patch, for children who cannot or will not wear the patch regularly.
Eye muscle surgery: The most extensive treatment method involves surgery to correct the muscle imbalance that causes strabismus.
Contact Our Practice
If you believe your child may have a crossed eye, or you would like to schedule a pediatric eye exam, contact our office online or call us at (773) 735-6090.
Related to This